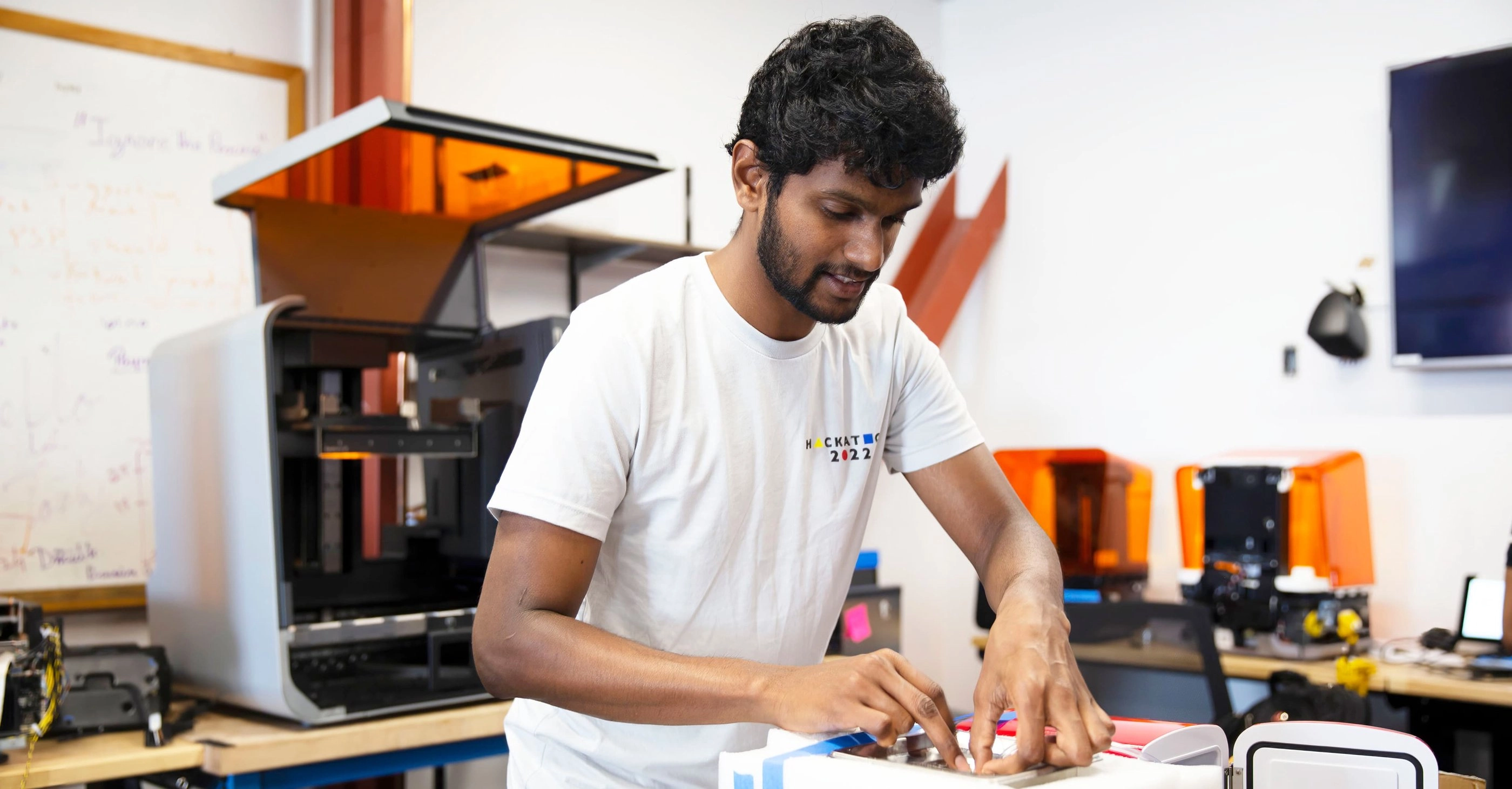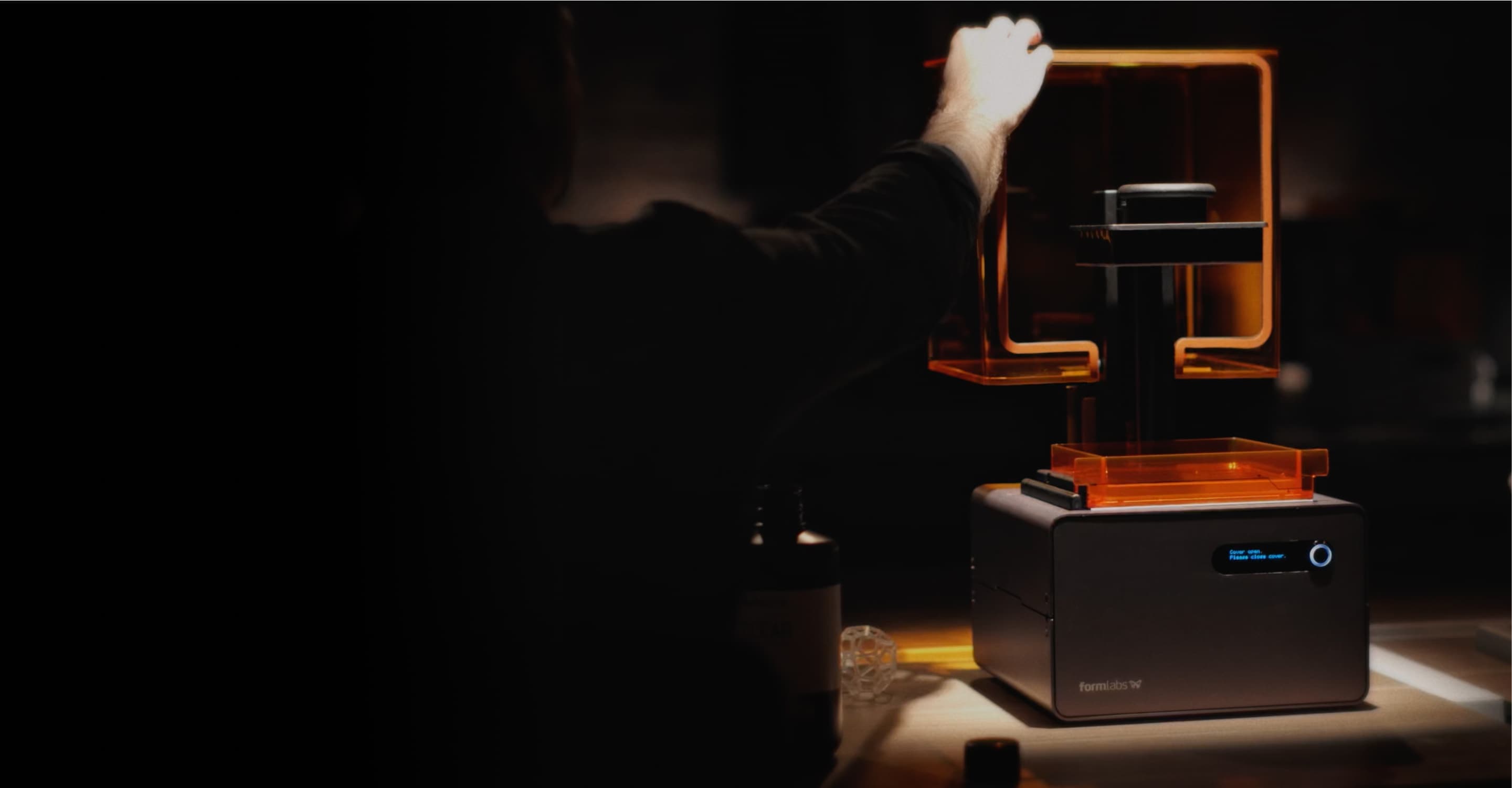 As the world's leading maker of affordable, professional 3D printers, Formlabs is expanding access to digital fabrication, so anyone can make anything.
Join Formlabs if you want to help equip every designer, engineer, researcher, artist, and healthcare professional in the world with high-quality, in-house production.
Small Printer, Big Impact
From lifesaving medical devices to props for Hollywood blockbusters, over 100 million innovations have been brought to life on Formlabs printers.
Another amazing thing we've built?
Our culture.
Our people are driven by curiosity, autonomy, and results, allowing us to push the edge of what's possible. Join Formlabs if you want to:
Shape the future of manufacturing
Commit to all your curiosities
Make anything of your career

Don't just take it from us.
Here's what Formlings have to say.
From Formlabs Engineer to 'Stuff Made Here'
Before Shane became YouTube-famous for his at-home innovations, he led an engineering team right here at Formlabs. CEO Max Lobovsky sits down with his former colleague to discuss what's next in digital fabrication.
Life at Formlabs
Thrive Locally. Think Globally.
Equipped with the agility of a start-up and the resources of a world-class company, Formlabs offers everything from generous local benefits and family-style lunches to global Hackathons and retreats that enhance both your personal and professional life. Motivated by a collective commitment to enable anyone to make anything, we work to build an inclusive environment in which everyone – regardless of gender, race, religion, age, or background – can succeed.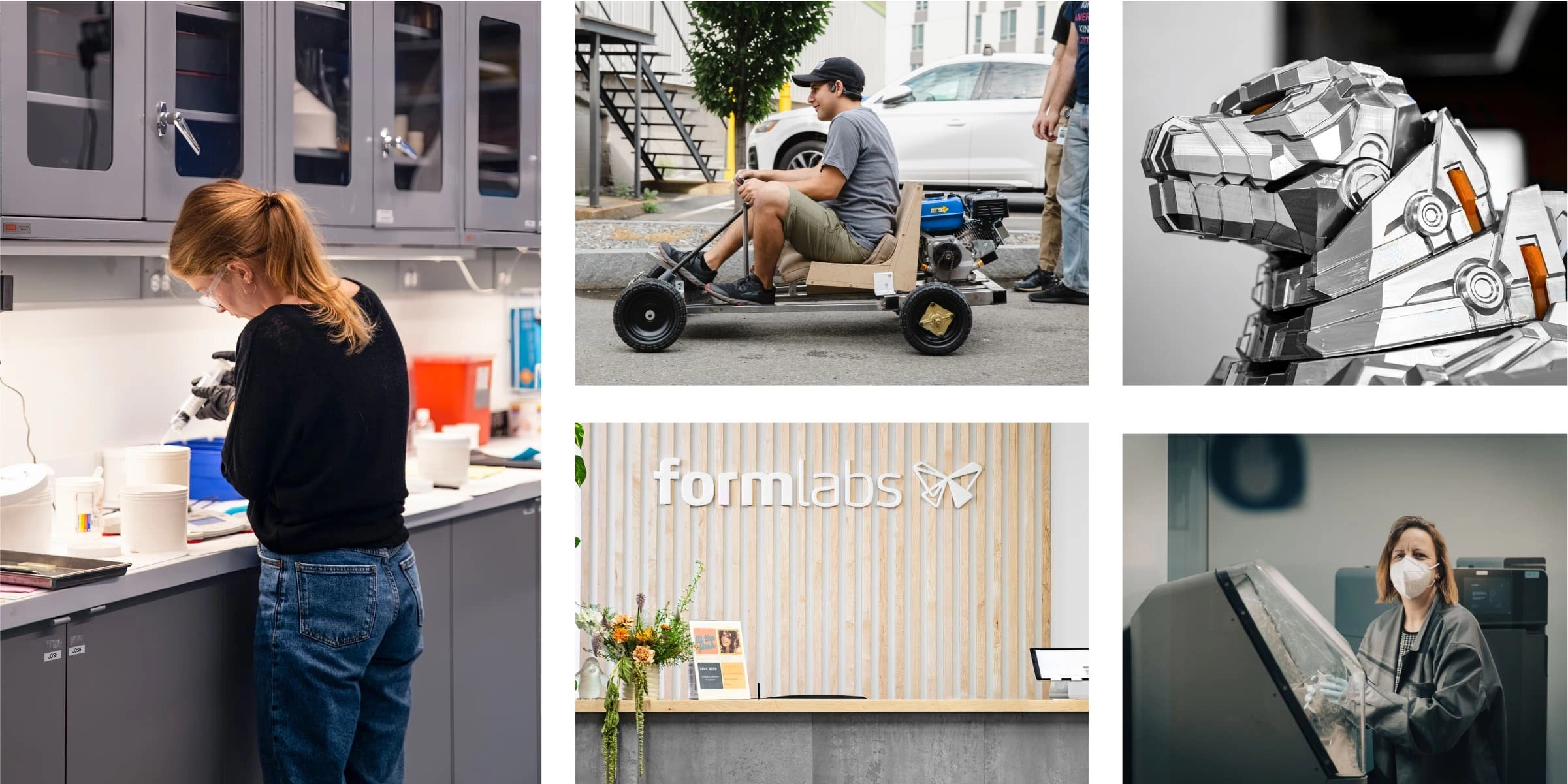 Find Your Place
Whether it's one of our global headquarters, R&D hubs, manufacturing facilities, or remote, we have a place where you can do your best work.